Riley Elevator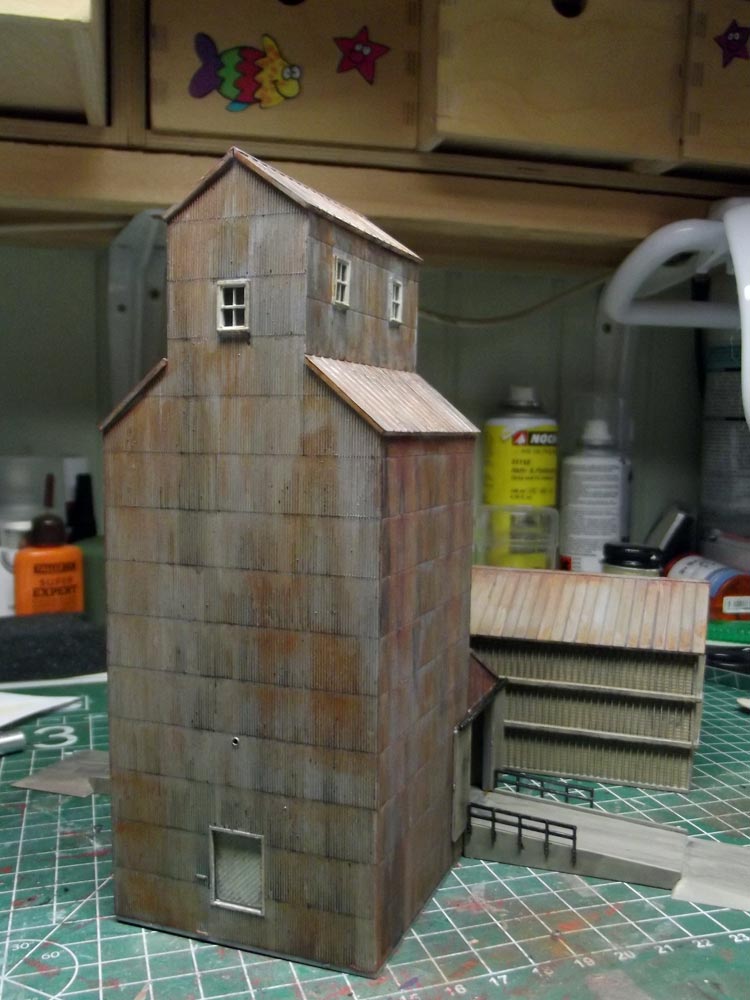 This is the elevator that will be in the small scene where my closet between the 2 bedrooms used to be.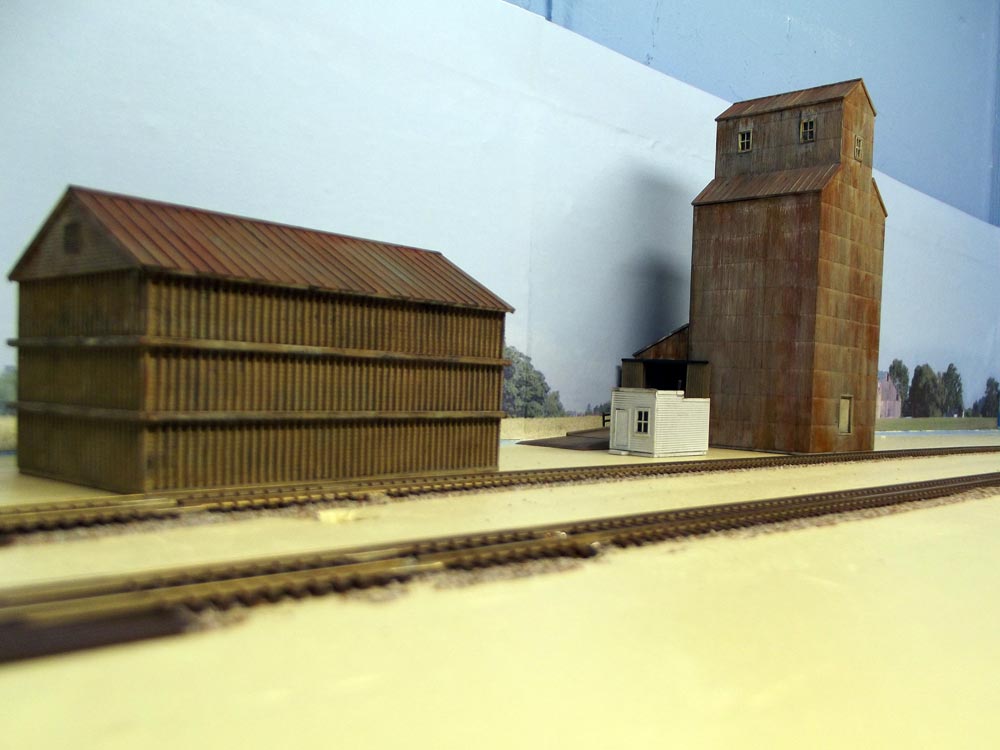 This is the scene with only the backdrop in place, planning where the structures will go.
The elevator is a Walthers Cornerstone Valley Growers Elevator kit.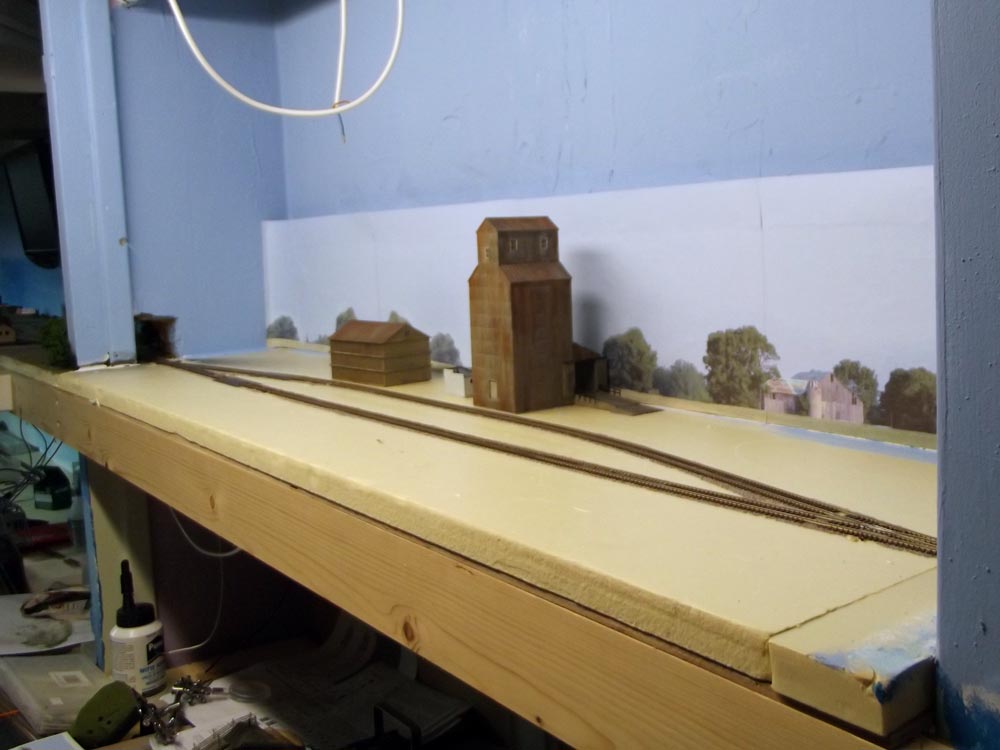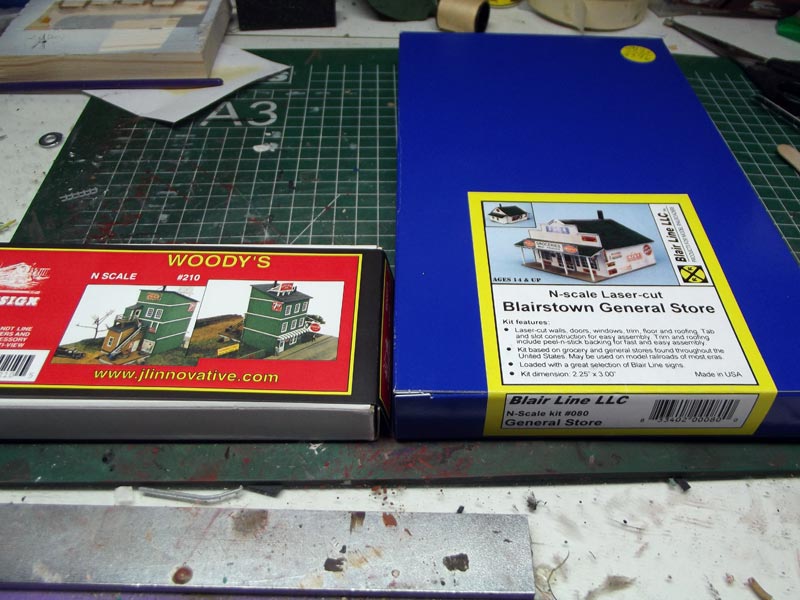 2 structures for the elevator scene in different stages of building.
A shame that this side of the building will not be visible from the aisle.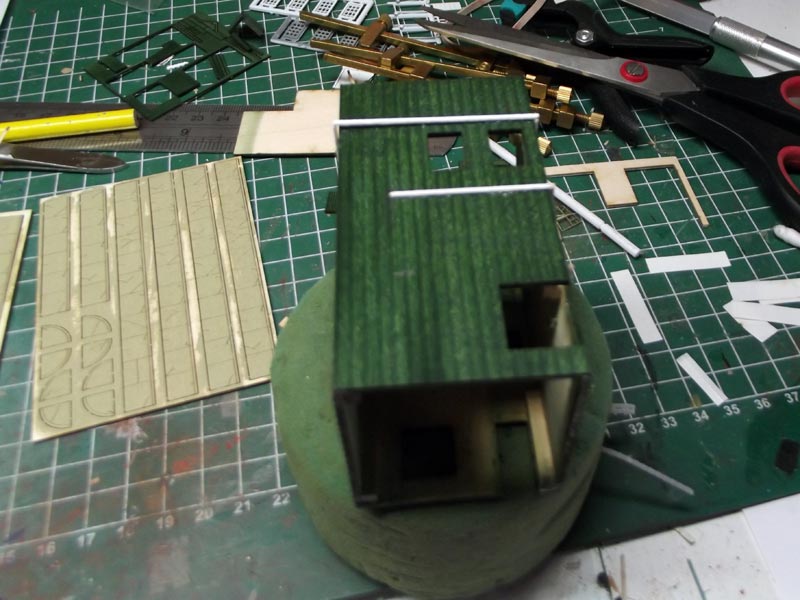 The general store ready to place on the layout, a photo of this side because it will not be very visible once it is on the layout.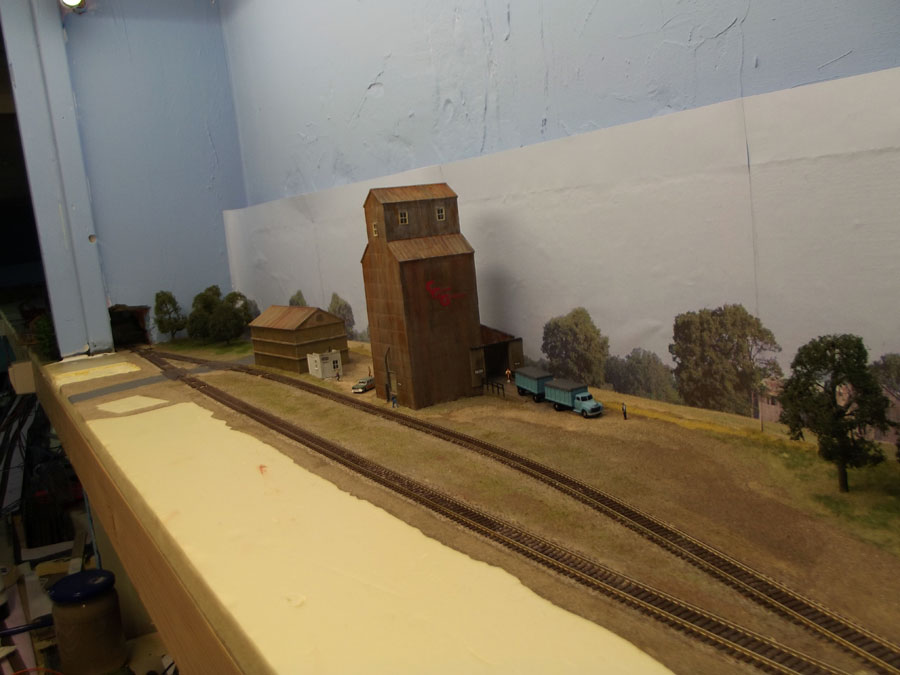 I did some scenery on the Riley Elevator scene, first did the roads and driveways , then the static grass, and then added trees, working from back to front, so I could keep going without much chance of getting sleeves of shirts and such in the glue and wet paint.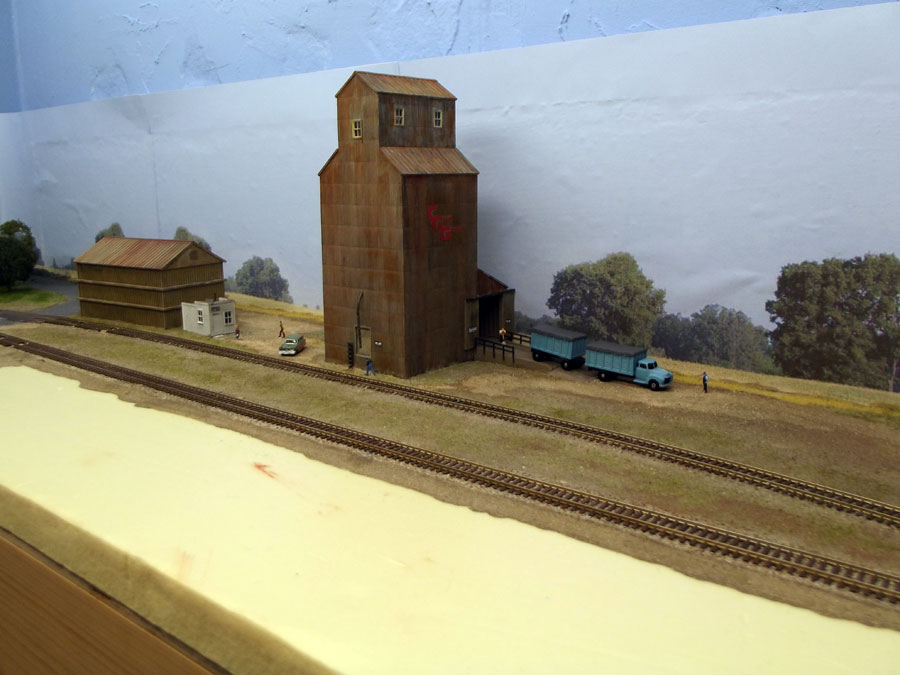 I think the backdrop blends in nicely, except in the corners, have to see what I can do about that.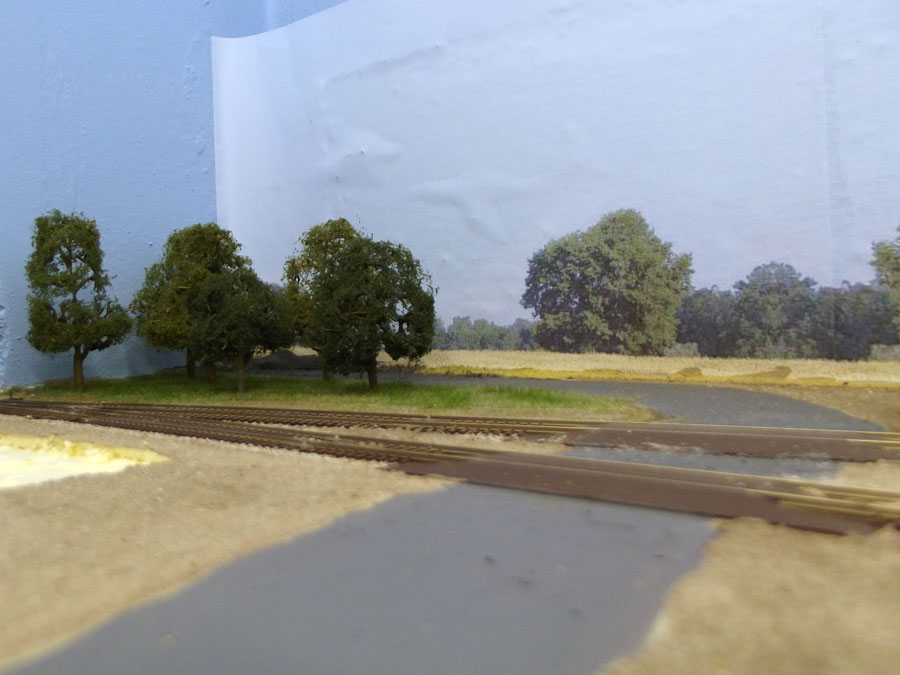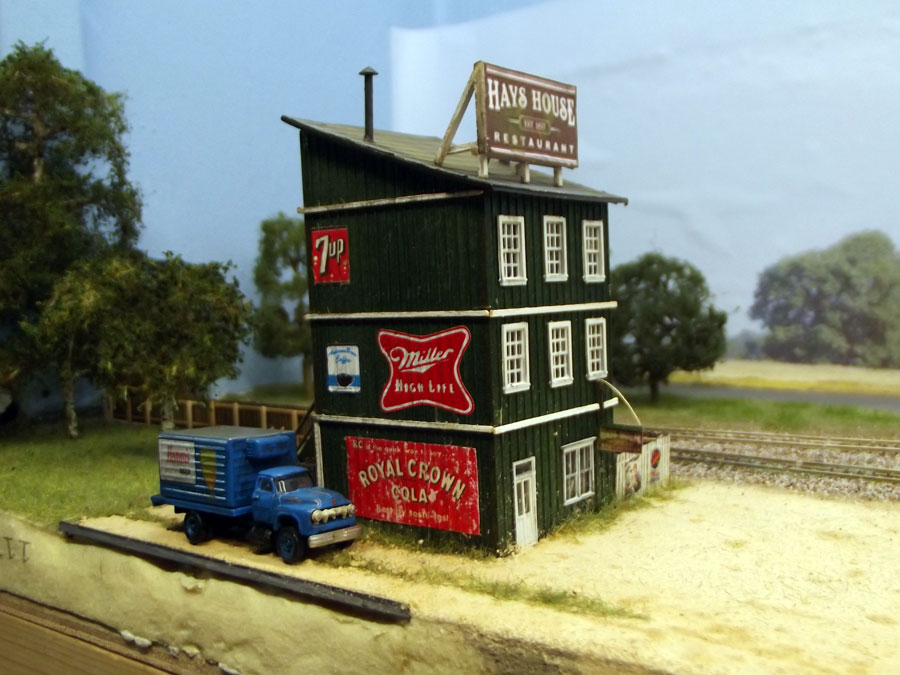 Next I did the Hayes House tavern, the parking space in front of it and the drive way are done with plaster powder with pigment to color it, when dried it looks like a fine sand road that has gotten some rain and then dried up, much finer texture then the silver sand I make my gravel roads with. I also glued down the General Store.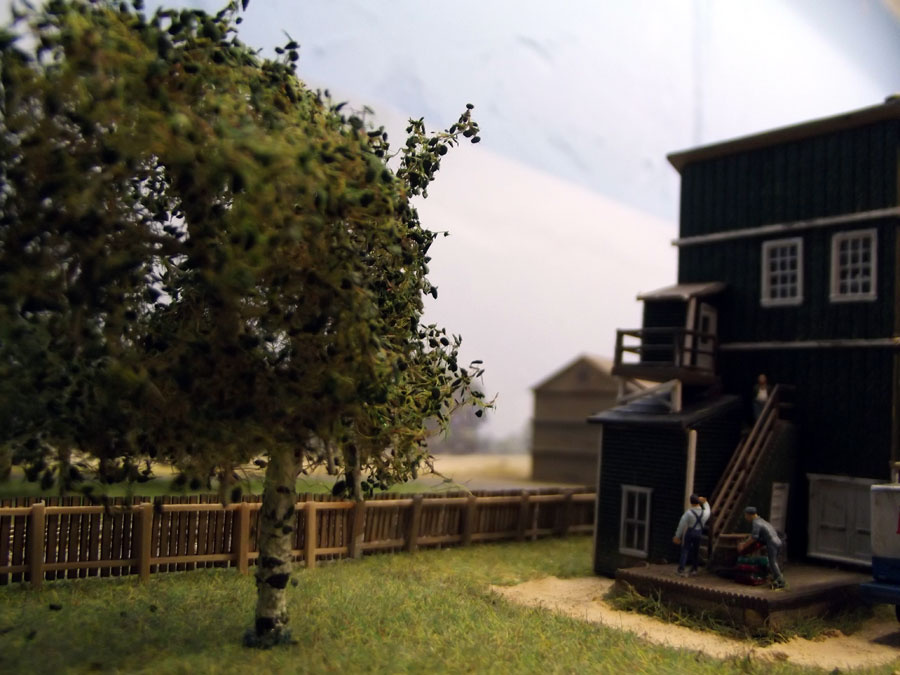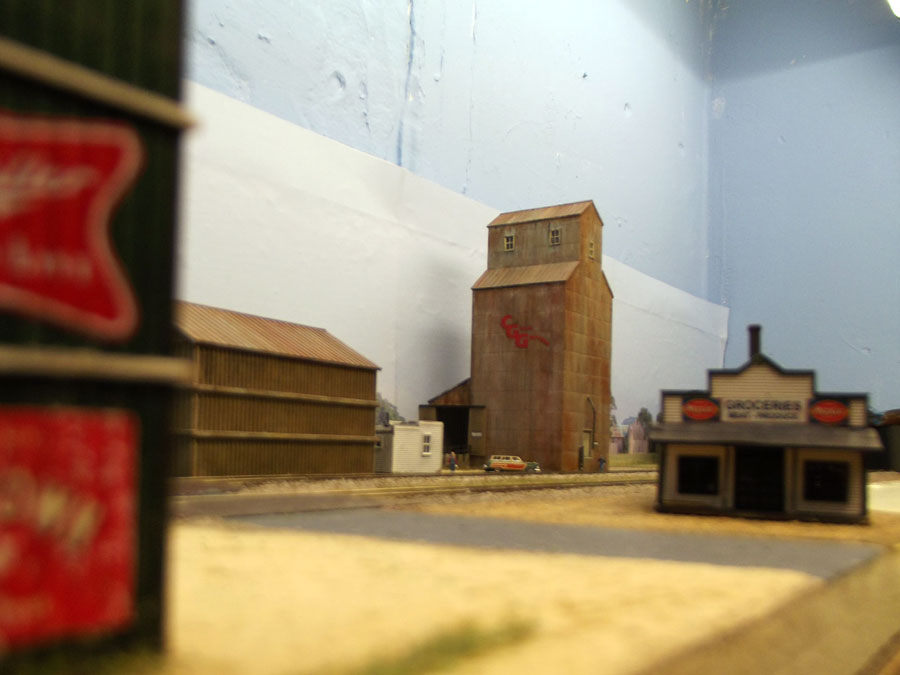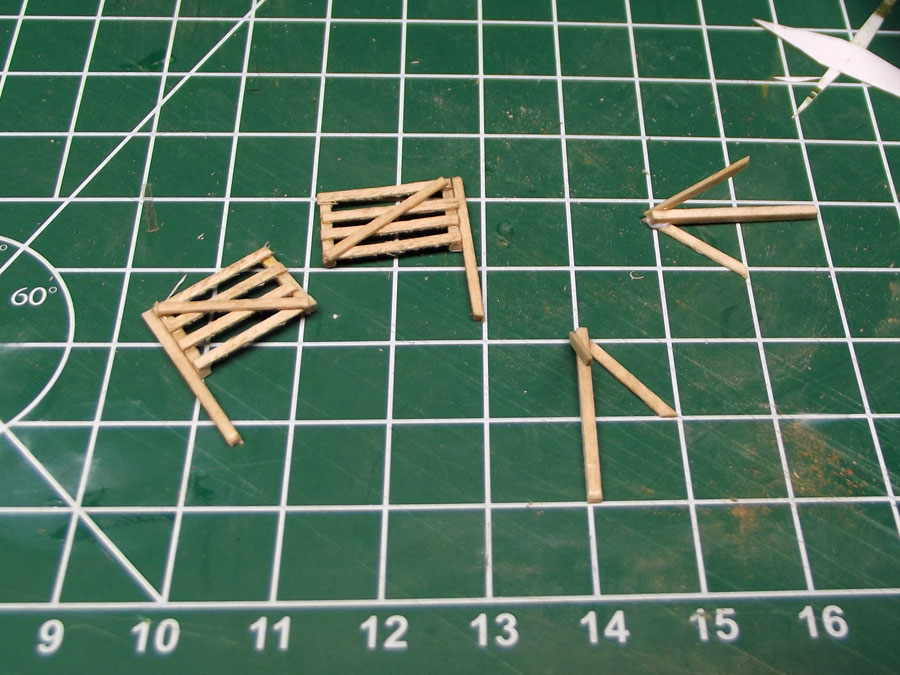 Made a gate and some fence corners for a pasture.
Some photo's of the scene near completion. Needs only some details such as cows , vehicles , people garbage cans and such.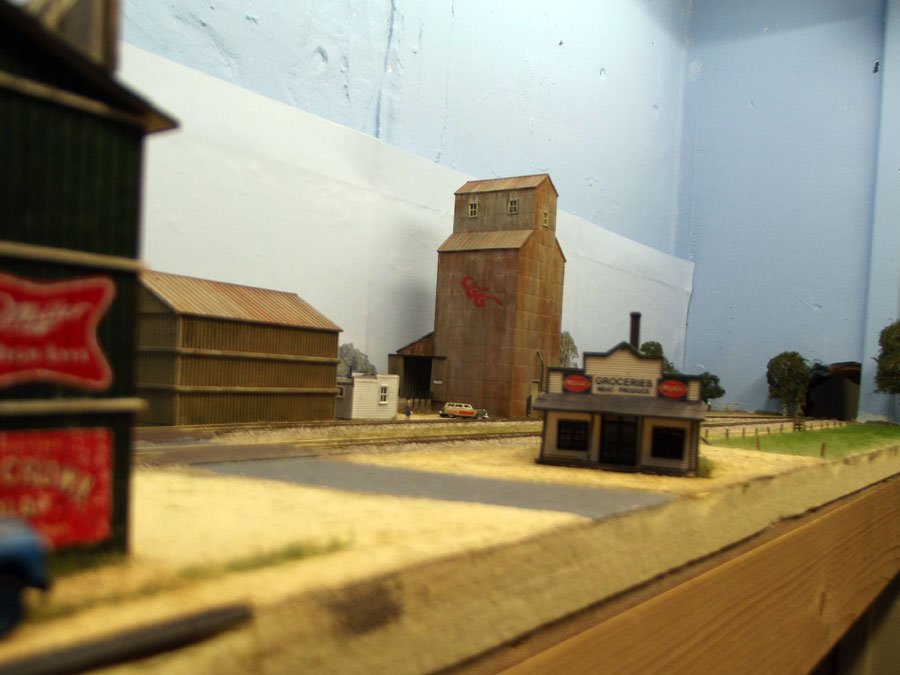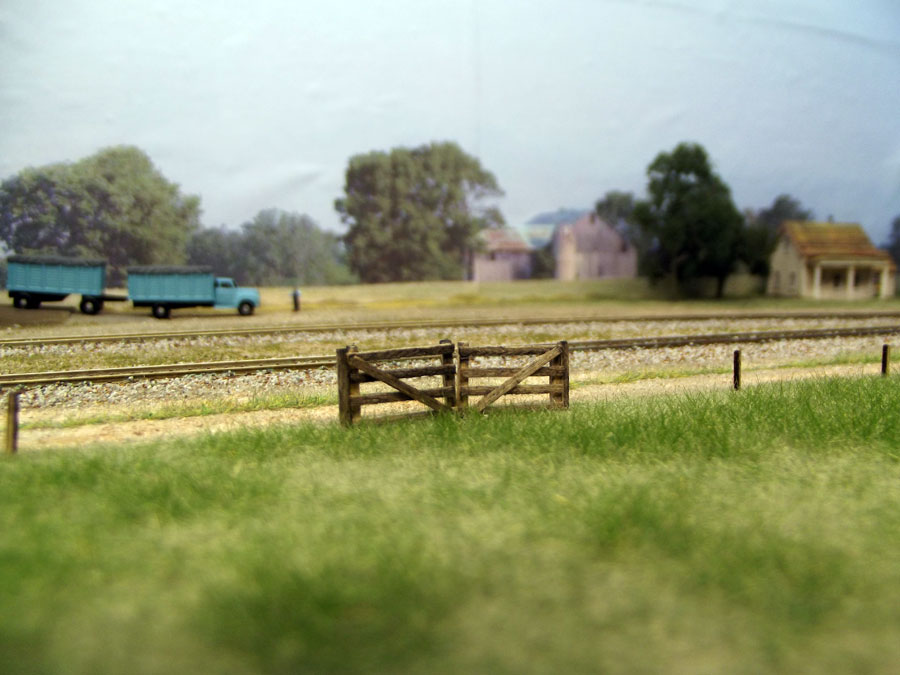 My homemade grassmaster works pretty good for the 10 dollars it cost me.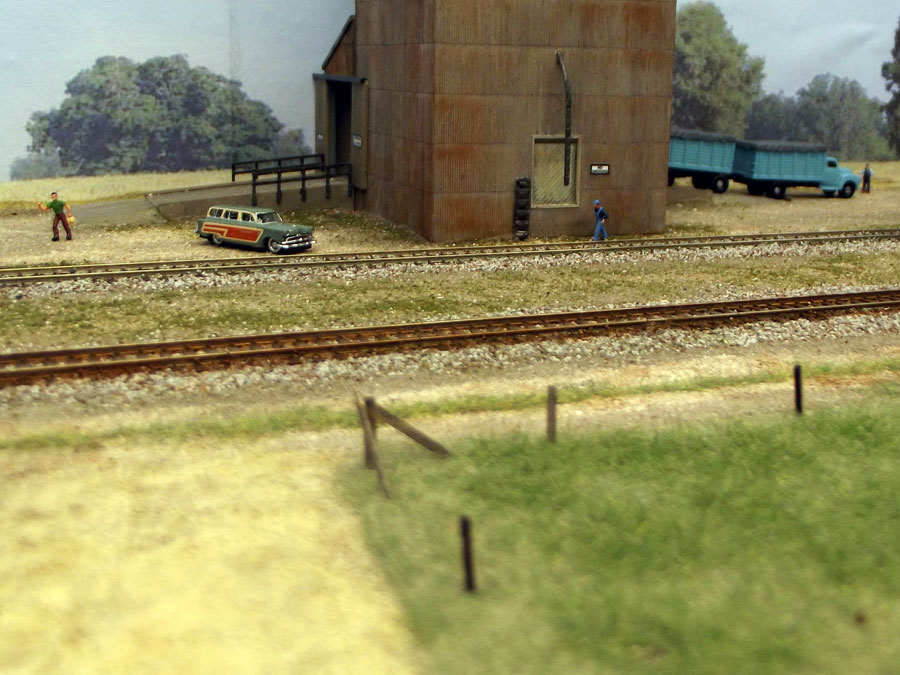 Painted the track today using Woodland Scenics Paint Markers , front tracks have been done with Rust tracks in the back have not been done yet , huge difference.
Both tracks done, and ties done with Weathered Tie, the latter not really visible in this photo.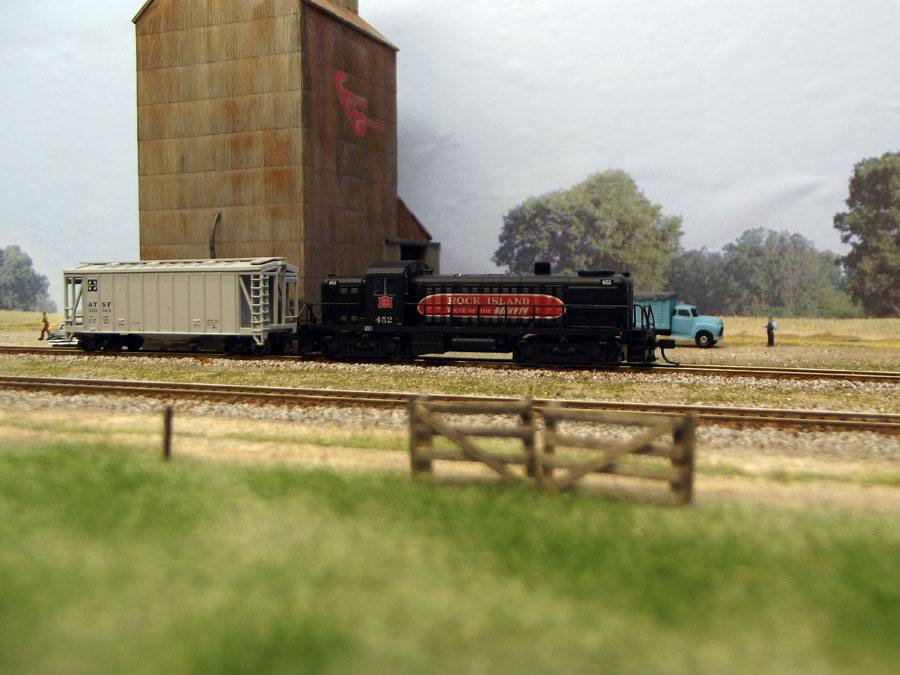 First diesel to ride the new tracks . A Walthers Proto RS-2 Rock Island