Johnnys Salvage
Johnnys Salvage is a scene that will be fitted in the 3 bridges area.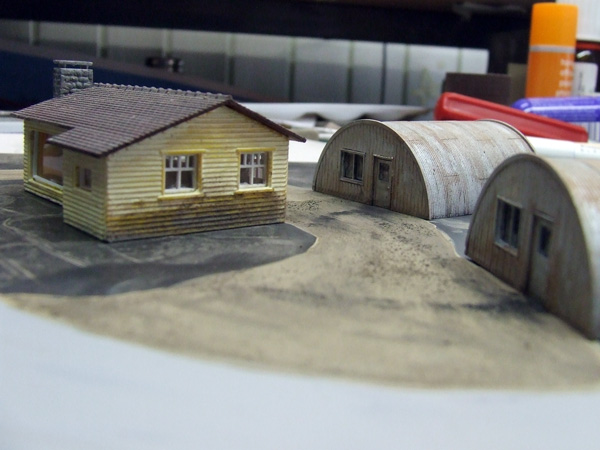 I decided to place all the scenery and structures on a piece of styrene, when finished this will be placed on the layout.
The quonset huts are resin, the bungalow is a Model Power kit that will do nicely for this "further back" scene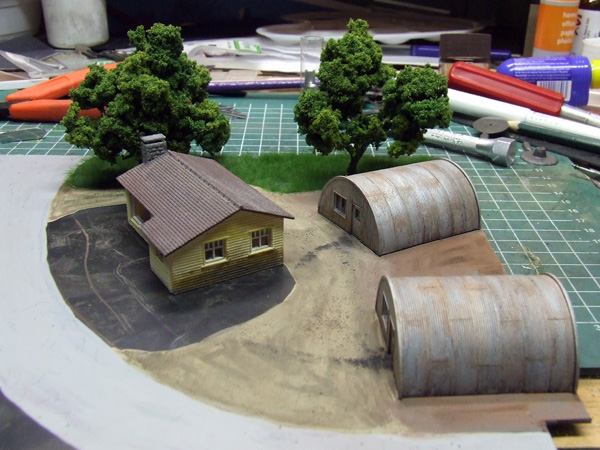 I painted the dirt paths and road and while still wet dusted with chalks to make it look like real dirt.
The trees are Woodland scenics armatures covered with foliage fixed with Hob-etec and then sprinkled with fine turf fixed with hairspray. The tall grass is made by covering wet paint with static grass using my homemade static grass master.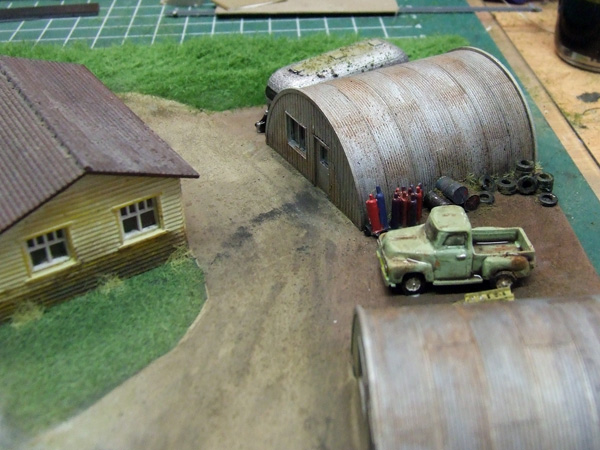 Started detailing and finished the grass around the house.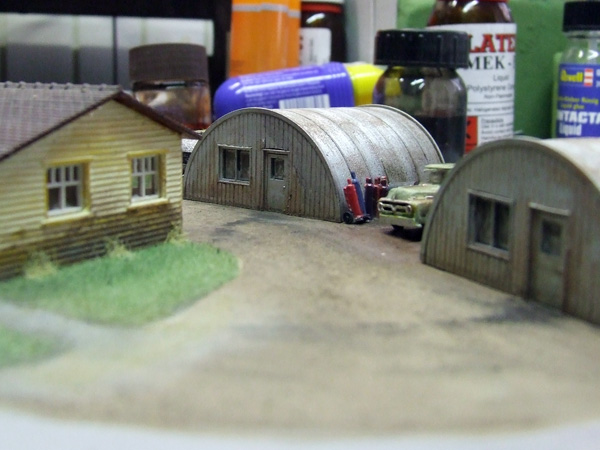 It's still a bit clean , but I'm getting there.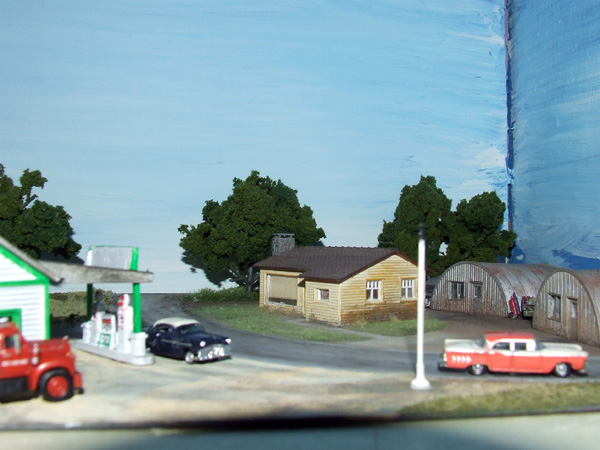 Across the road from Johnnys is Sonnys Service station.
Still have to do the background pictures, so that the scene flows into the background.