Clay Center Elevator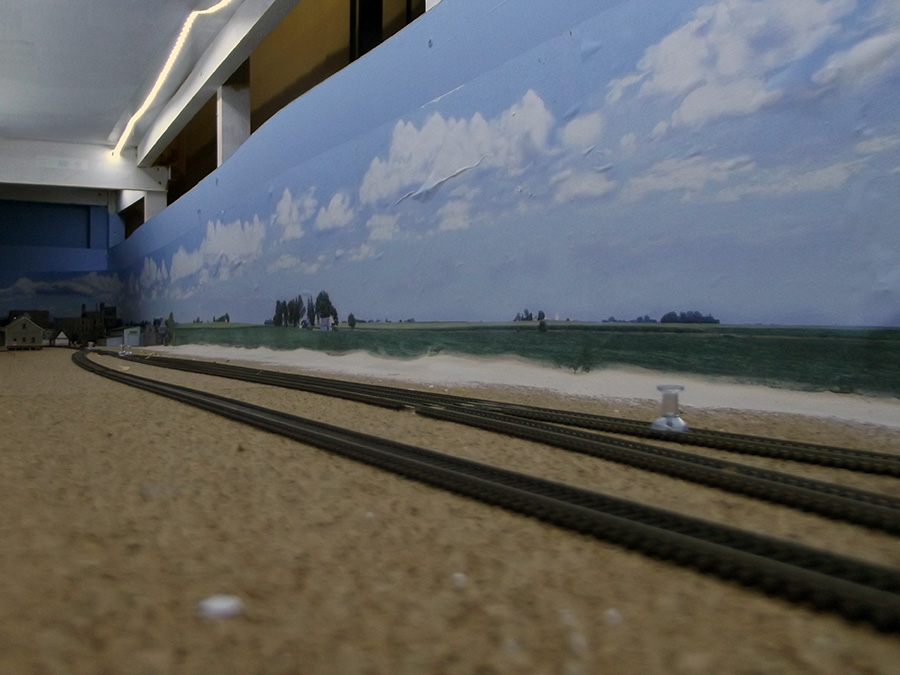 Just outside Clay Center the CC Elevator resides, I started working on the scenery for this part of the layout. First I filled the gap between backdrop and layout and built up a slope towards the fields using Plaster of Paris.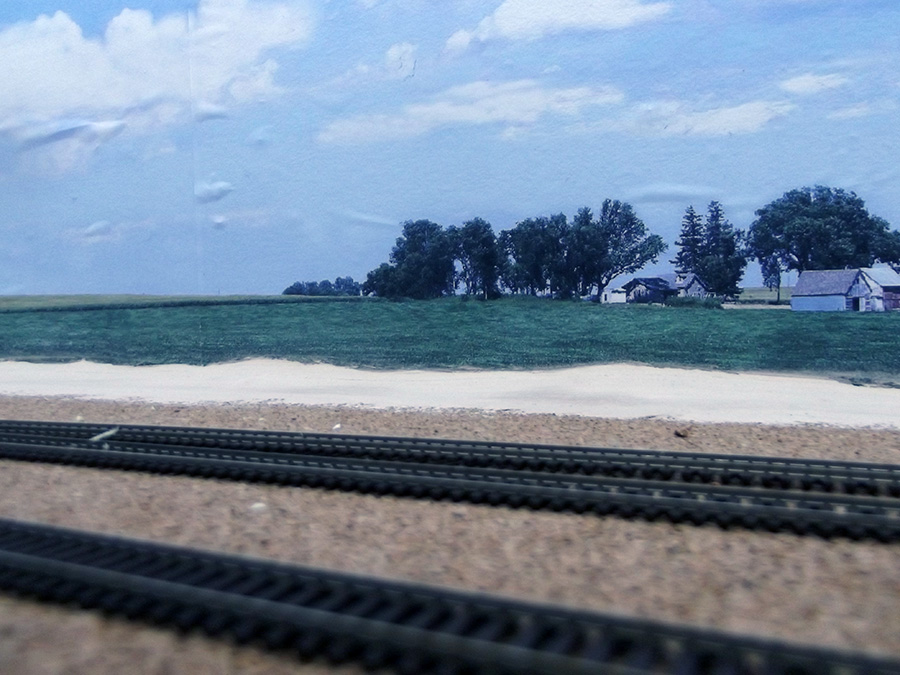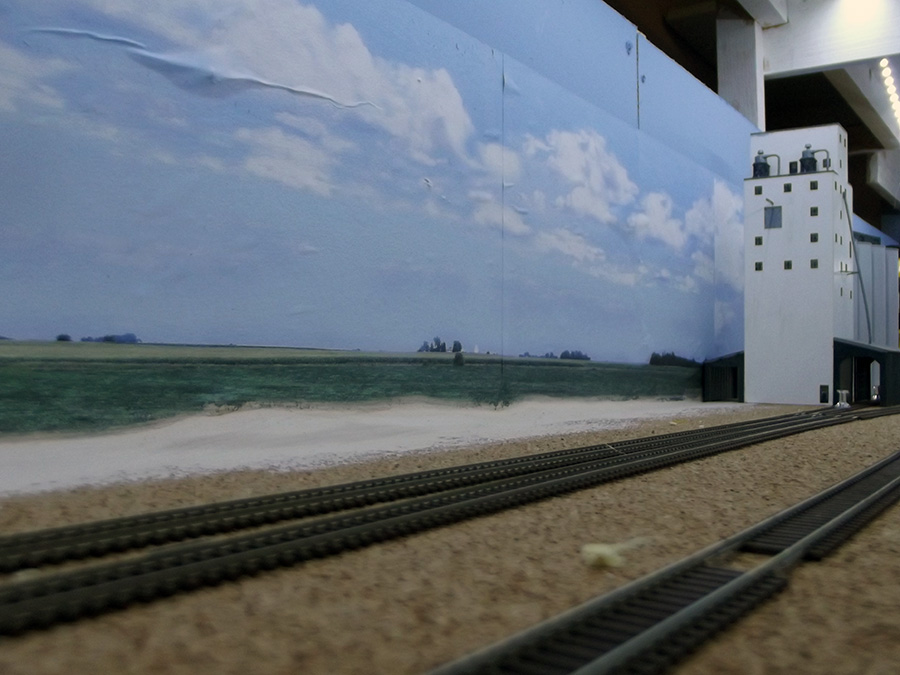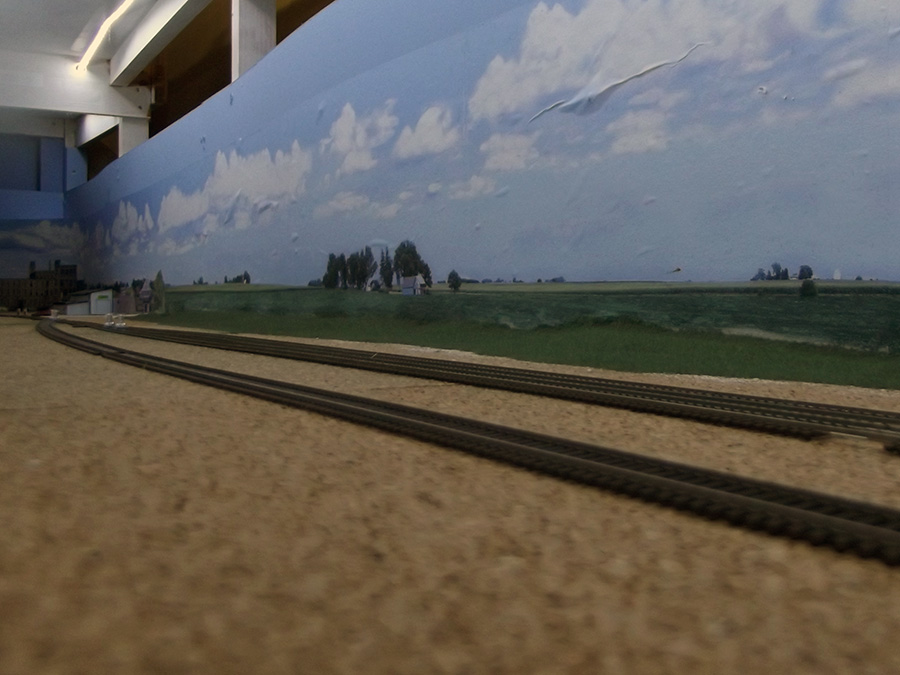 First layer of static grass.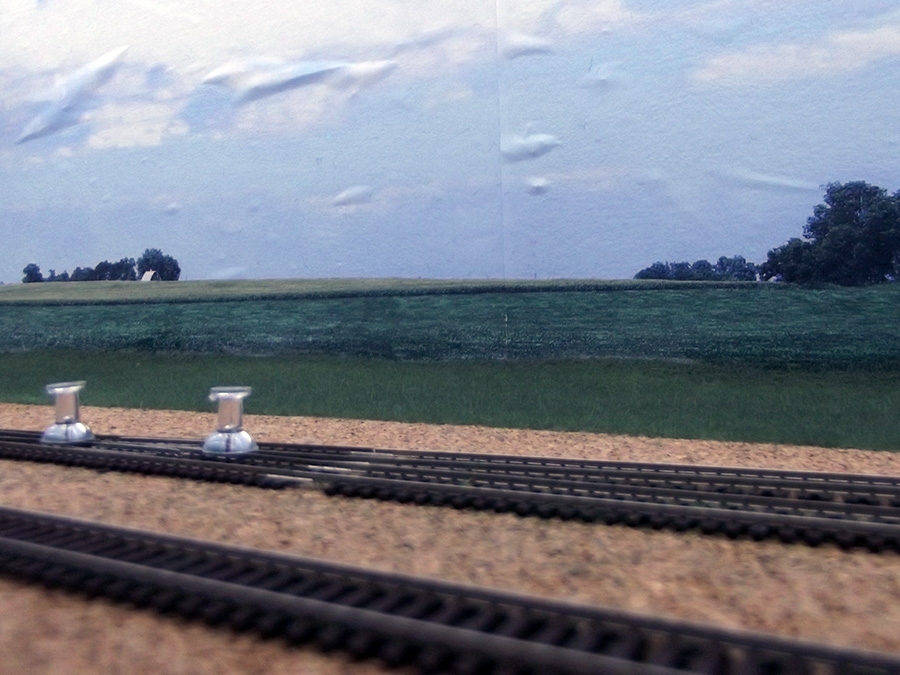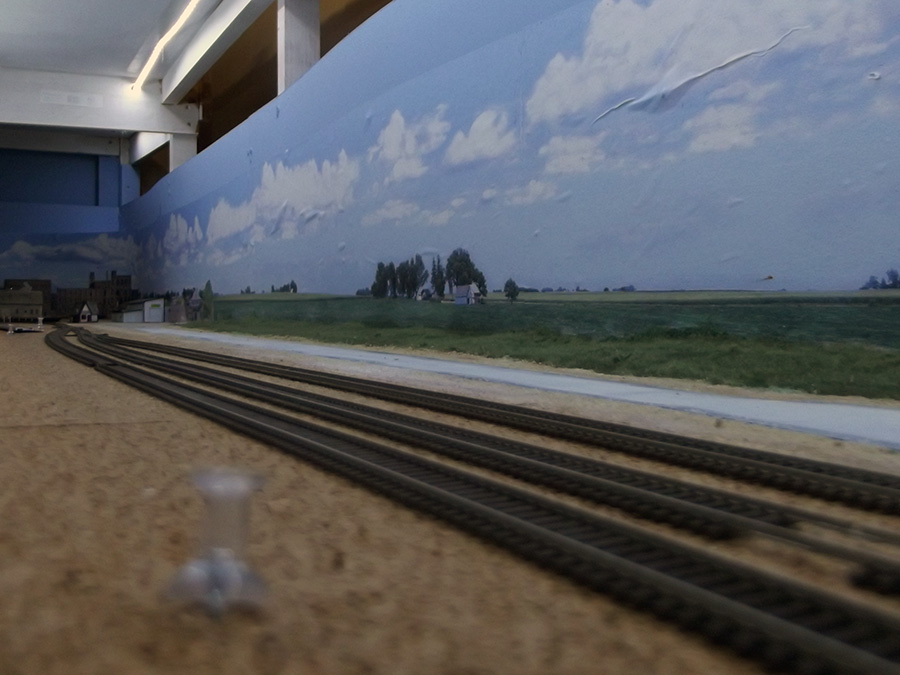 More layers of static grass.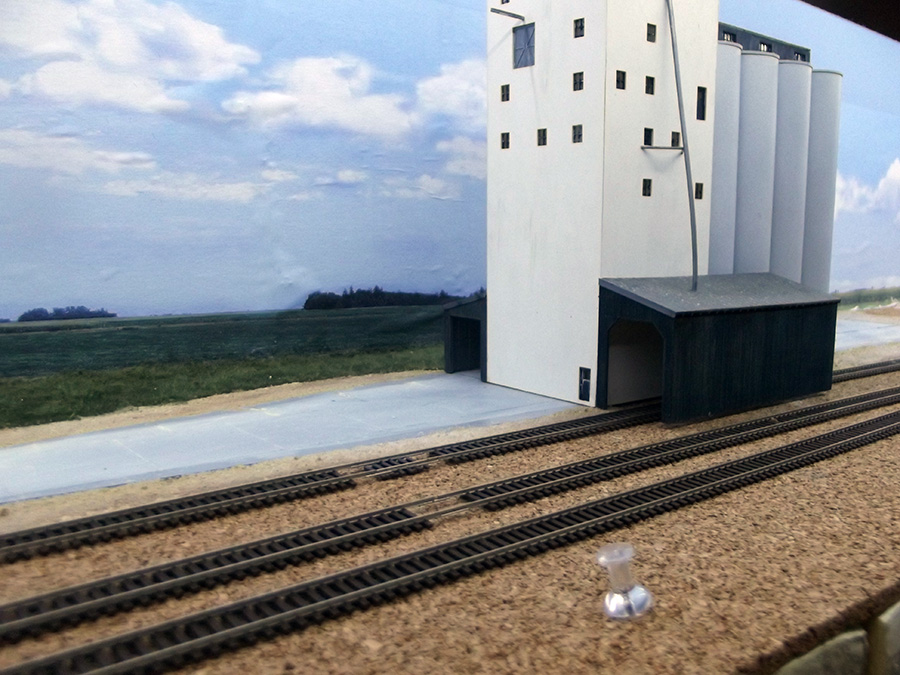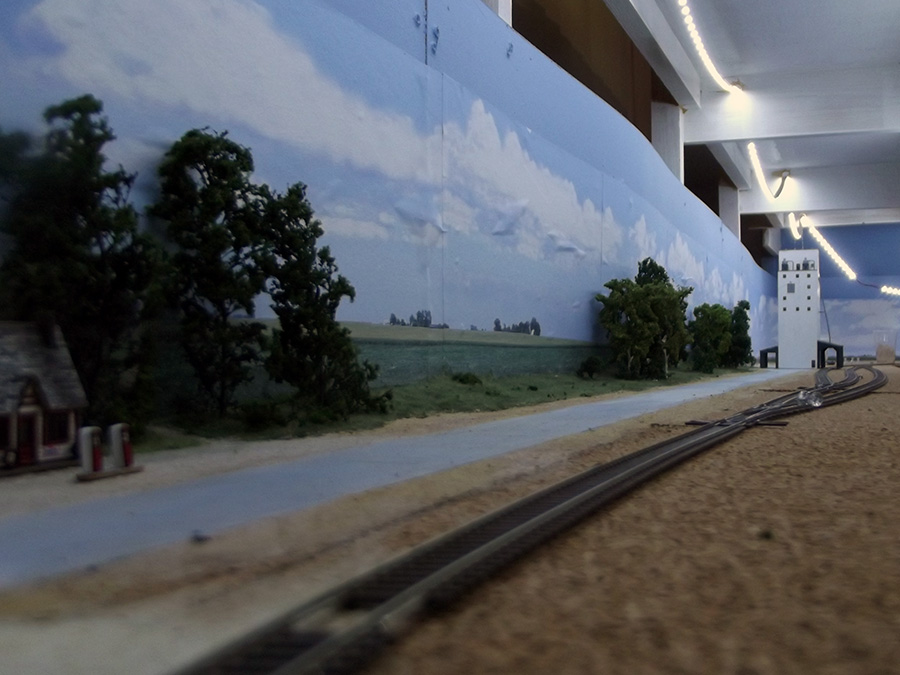 Added trees, some bought, some own built.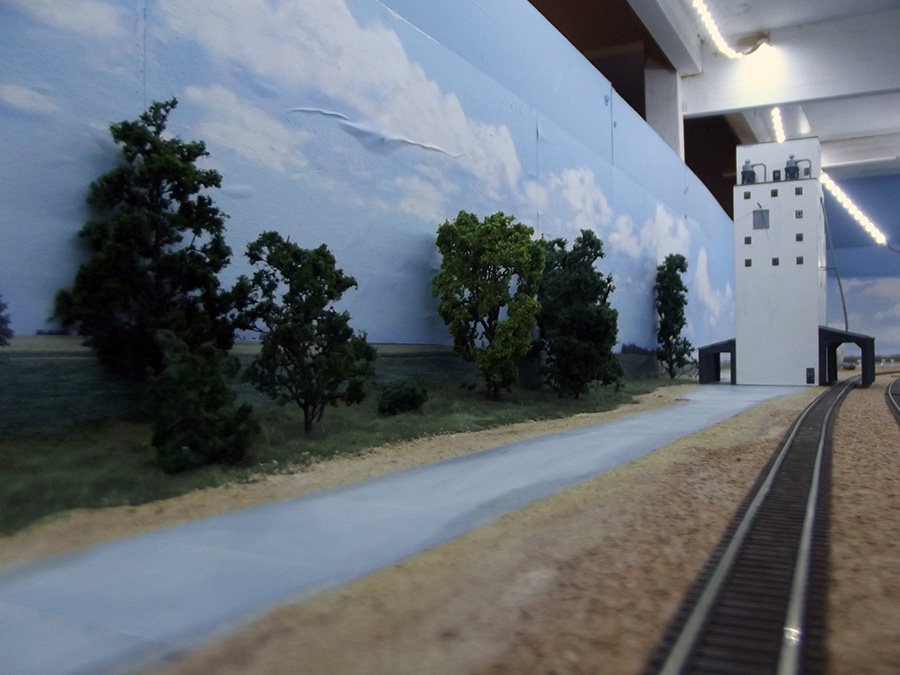 The garage and elevator fit right in.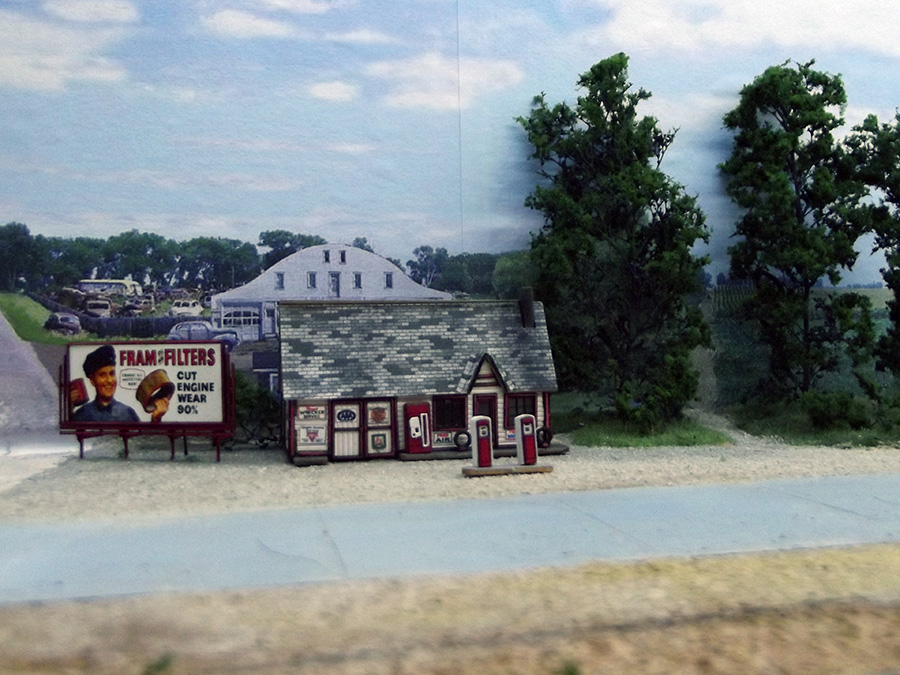 Will have to cover up the space between curb and ground.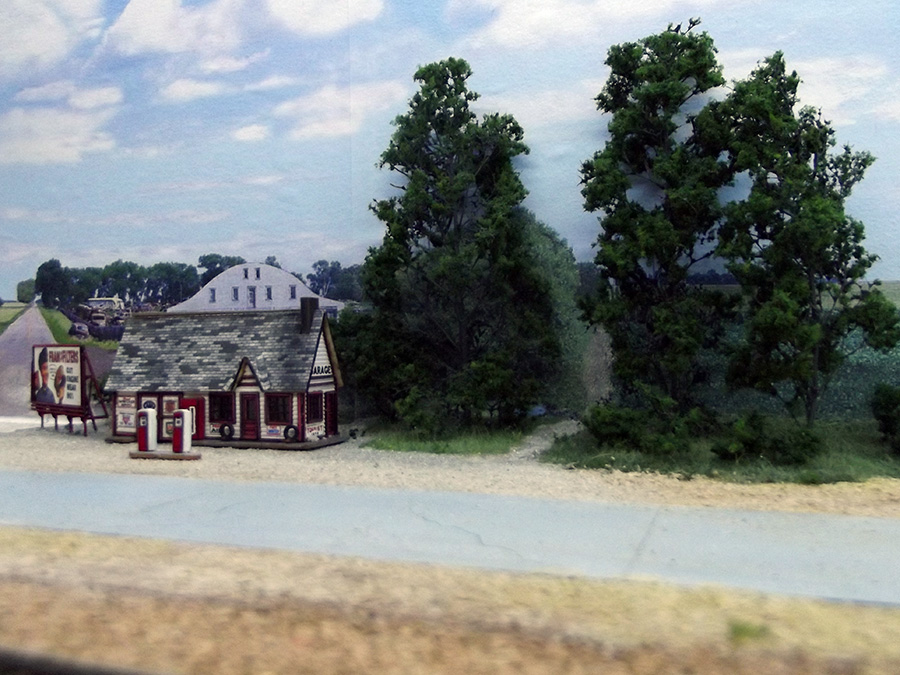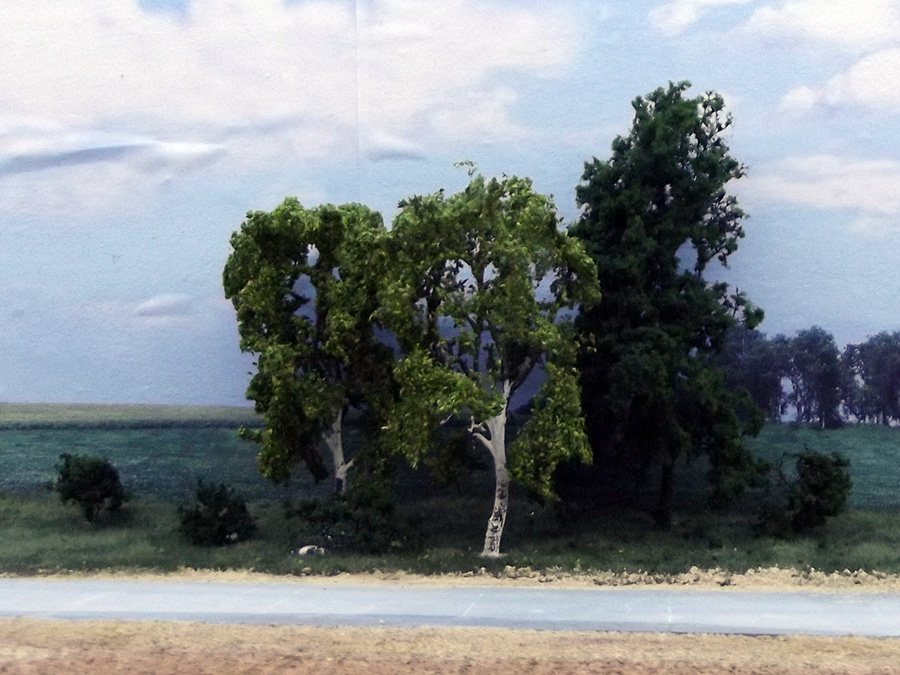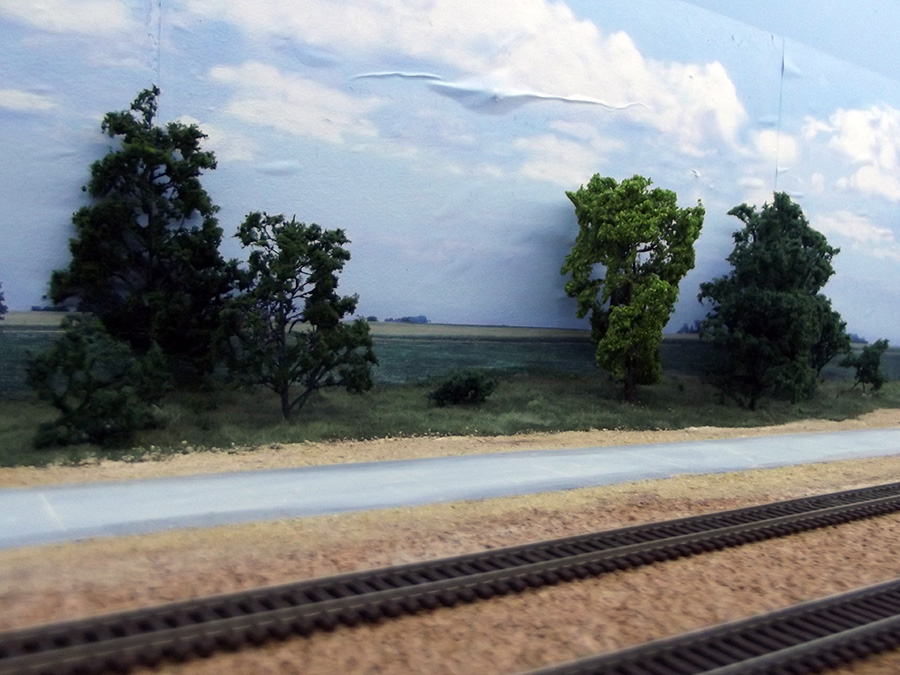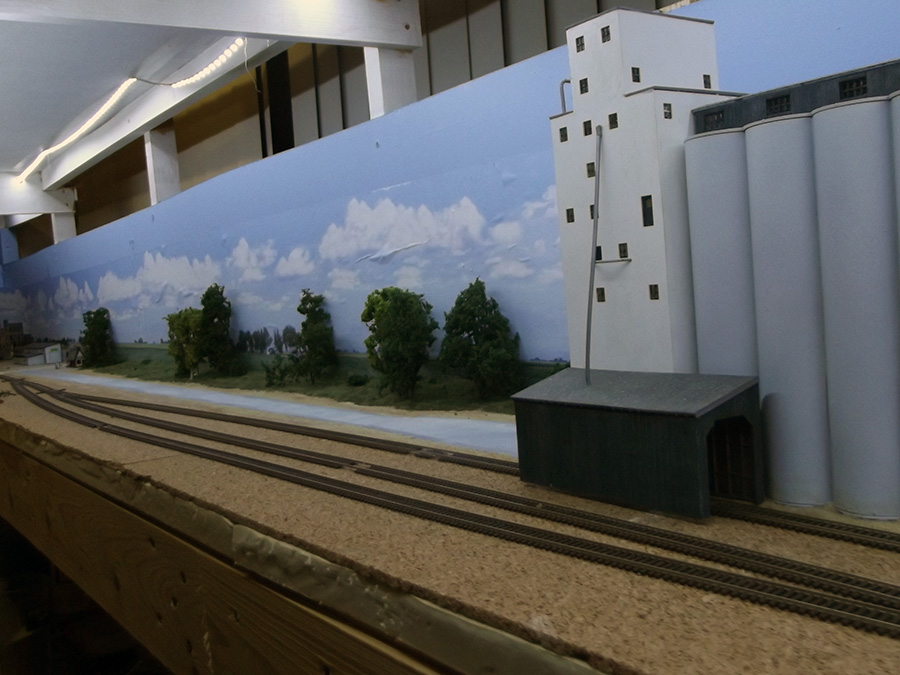 The road was done with styrene, spray painted with 3 different gray's.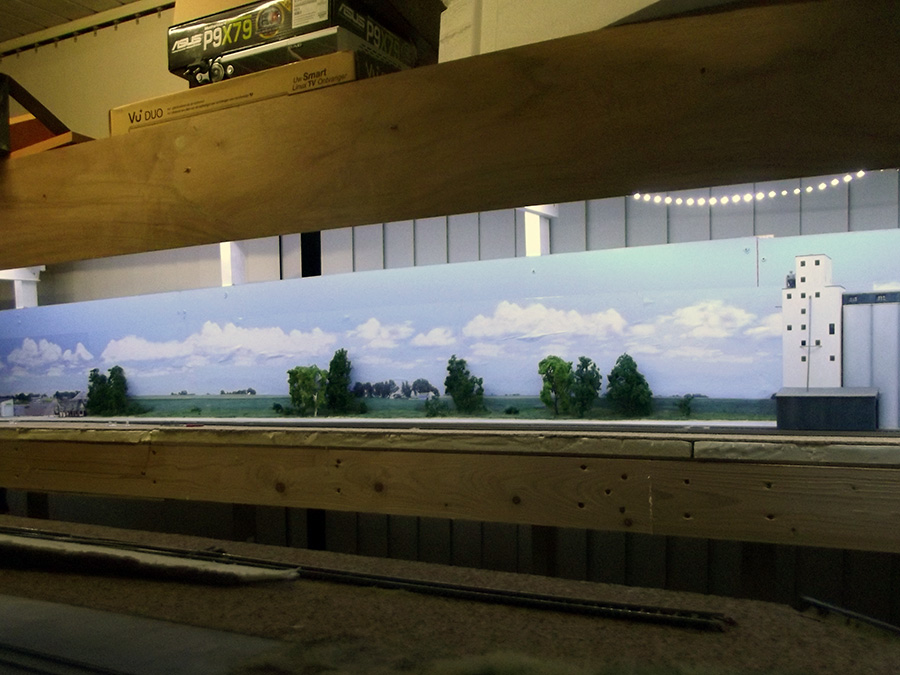 So far so good , next up wiring and ballasting the track.